Shai and "Triple J" vs. my brother
David Thorpe analyzes my fantasy draft and my odds of defeating my nemesis
BY TRAVIS MORAN with DAVID THORPE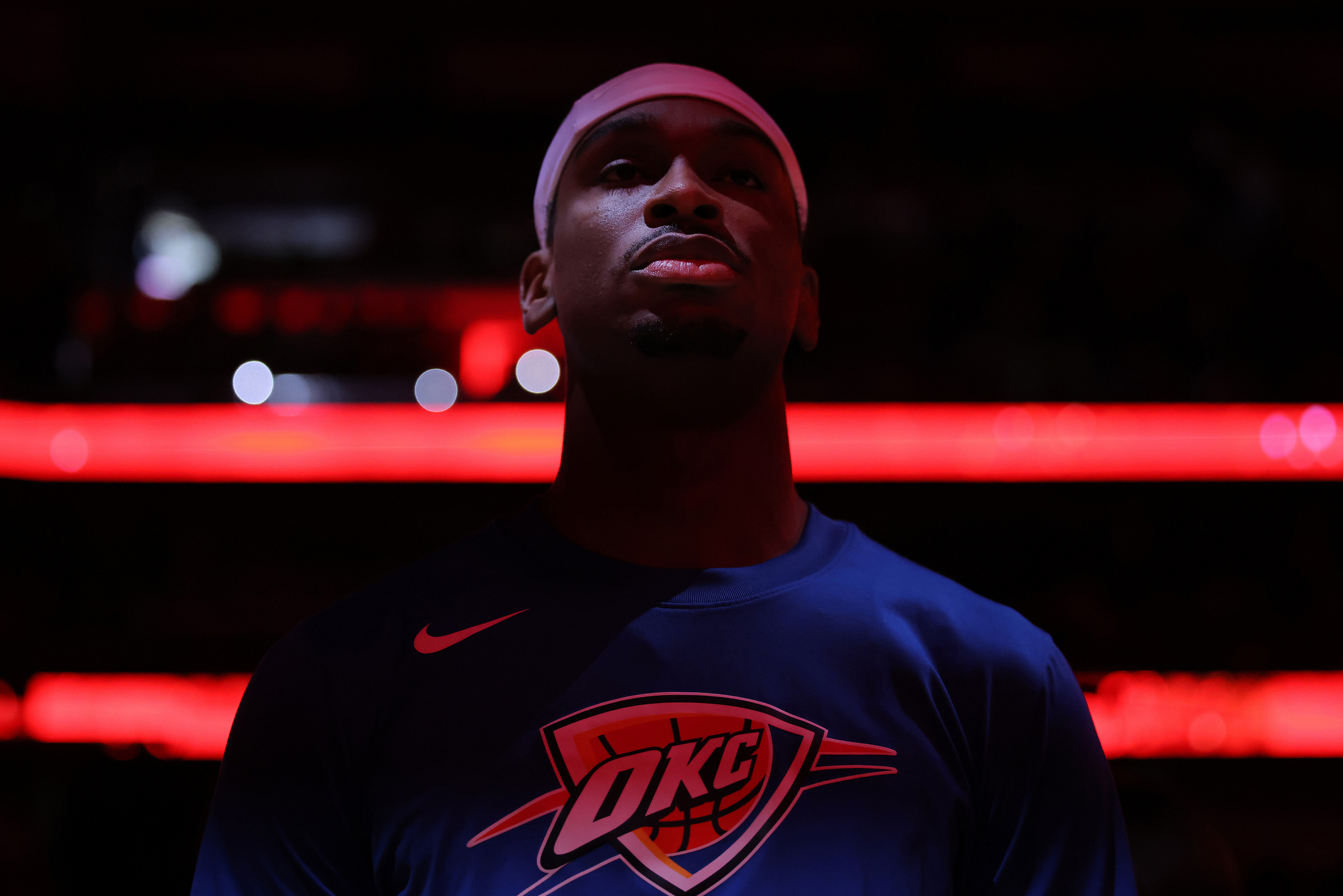 Even in fantasy basketball, repeating as champion is hard. 
Last year, my franchise—the newly headquartered and greatly humbled Hustle—fell just short of our playoffs. The inciting incident that steered my team's hubris-hindered narrative? My sixth-round selection of Franz Wagner over eventual All-NBA First Team guard Shai Gilgeous-Alexander. Sure, seven other managers in my league made the same mistake, but that's about as comforting as an ice cube on a gunshot wound. 
What's worse, my brother's Triangle squad reached our league's finals. Sure, he got whooped—but not by me. That's the real payoff here, and that was my juice for this year's draft.
I also came with a clearer head and a sharper weapon: a metric I'd cobbled together late last season and (quite generically) labeled Fantasy Production Value (FPV). My brother scoffed at its inception and its potential efficacy, but I believe I've uncovered some nuances that might knock him and the rest of the league on their asses. The cool thing is, using this FPV lens to draft my entire team makes this season a grand experiment. 
Of course, the familial shit-talking started right after the last pick:
TRIANGLE: Our scouts believe the Hustle are a flawed team with their biggest mistake being their first-round selection. My roster probably consists of the most knee surgeries in history and would certainly dominate the Load Management Legacy Invitational. However, officially, Triangle is a legit title contender with a front office that relies on feel and film. 

Hustle will yet again be left window-shopping come playoff time, due largely to their front office's heavy reliance on data from previous seasons/games, which has little bearing on future performance. 
Here's the thing, though: our 12-team draft yielded what I believe (on paper) to be the best Hustle team ever. But is this Hustle really better than the Triangle? And do we have a chance not just to reach the playoffs but to vie for our second fantasy title in three years? 
To find out, I reached out to TrueHoop's own David Thorpe, who reviews all 11 of my draft picks here. The bad news? He spotted a few holes in the Hustle's hull. 
Keep reading with a 7-day free trial
Subscribe to TrueHoop to keep reading this post and get 7 days of free access to the full post archives.