BY TRAVIS MORAN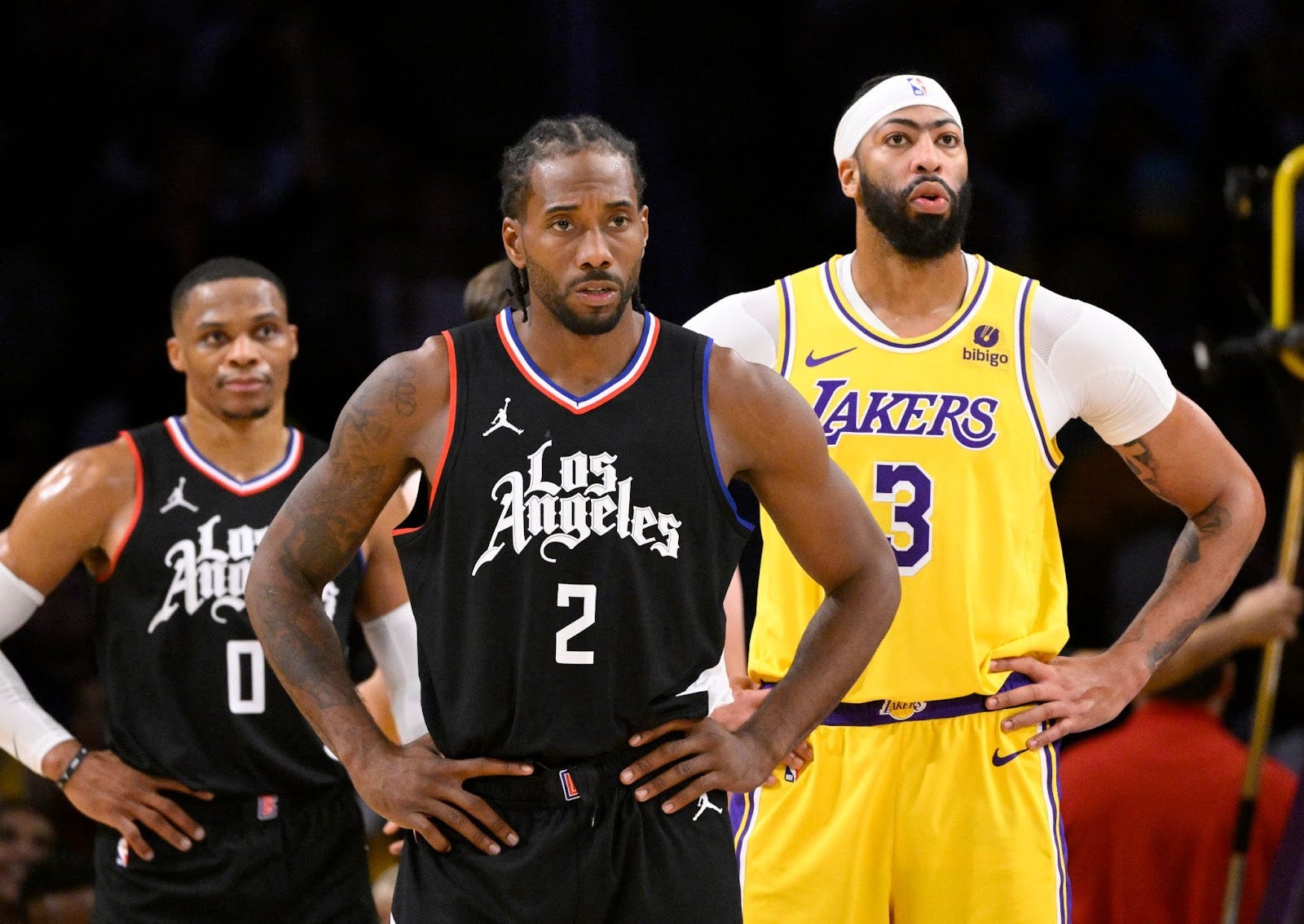 You remember that scene in "Se7en" where Morgan Freeman's detective realizes a murdered defense attorney was forced to choose which body parts were most expendable? That's been my managerial dilemma for the past week-plus. 
After a dream draft, I decided to poke the bear a little, scoffing at my brother's picks. I rolled to a 10-1-0 win in Week One. Then, it was like a madman was cutting down my team, one by one. 
De'Aaron Fox? Ankle. Nic Claxton? Also ankle (and now a G League rehab stint). Trey Murphy III? Still on the shelf. At one point this past week, I'd totally forgotten that I'd drafted Anfernee Simons, who was out with a torn ligament in his shooting thumb in the Blazers' first game. Then, I thought I was having an aneurysm when Shai Gilgeous-Alexander started experiencing knee pain. In a 12-team fantasy league, though, the waiver wire is no man's land. 
One vulture was quick to circle, looking for disjointed limbs as I crawled through this desert of "no load management." My brother came first for Trey Murphy III, offering a healthy Bennedict Mathurin, then an unhealthy Terrance Mann. When those offers fell on deaf ears, he tried to poach Murphy III and Claxton with a package of Mathurin, Mann, and Jakob Poeltl. It would have been slicker had the subterfuge come laden with less schadenfreude. 
It's impossible to get a bead on the Humble Hustle with so many injuries. My lopsided win over Action Brunson in Week One feels false, but my Week Two beating at the hands of the Wemby City Ninjas feels like an aberration. And so, my Hobbled Hustle headed into its Week Three matchup with no real idea of whether this experiment is going to work.  
Worse yet: Through two weeks, my brother's Triangle team—led by Anthony Davis and Kawhi Leonard—sits atop the standings.
In this update, we'll examine what happens when the waiver wire becomes your lifeline and take a closer look at an eye-popping early trade. We'll also revisit the draft and the not-so-shocking success of our league's shocking top-overall pick.
Keep reading with a 7-day free trial
Subscribe to TrueHoop to keep reading this post and get 7 days of free access to the full post archives.