Will NBA games be canceled soon?
An update from day one of the 2020 MIT Sloan Sports Analytics Conference
BY HENRY ABBOTT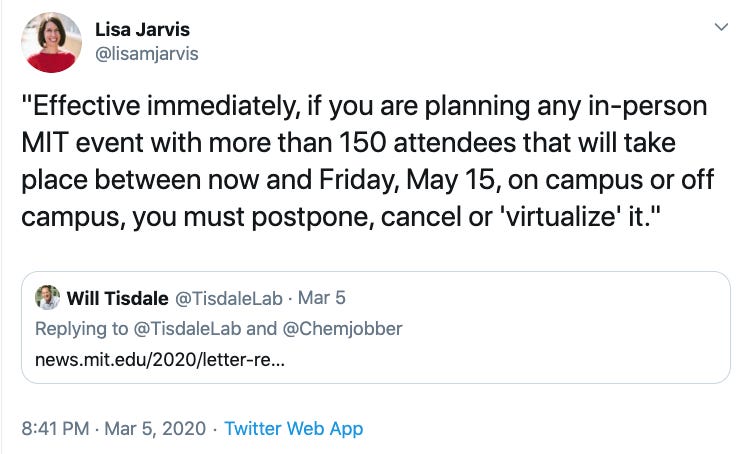 The 2020 MIT Sloan Sports Analytics Conference is happening, which is pretty bold. So many similar conferences have been called off. The news is filled with quotes from one epidemiologist after another, saying to avoid mass gatherings and close contact. The host university has banned large gatherings. (Experts also say to use a lot of hand sanitizer, which of course you can't find on the shelves in Boston.) The tweet above, from Thursday evening, had a lot of people wondering if this event would take place at all. But through some loophole or another, it's on—not at the MIT campus, but at the Boston Convention Center across town. 
Some people here are packing wipes and consumed with fear. It's the talk of the hallways. Others, like the guy I saw emerging from the bathroom, foregoing the hand wash and going straight to eating a bagel? Not so much. The hand sanitizer stations are pretty busy, but not overwhelmed. I saw a convention center staffer wiping off the push-bar of…
Keep reading with a 7-day free trial
Subscribe to
TrueHoop
to keep reading this post and get 7 days of free access to the full post archives.