What is spooking Lonzo Ball?
All the potential of Luka—but so unwilling to draw fouls his NBA viability is in question.
BY DAVID THORPE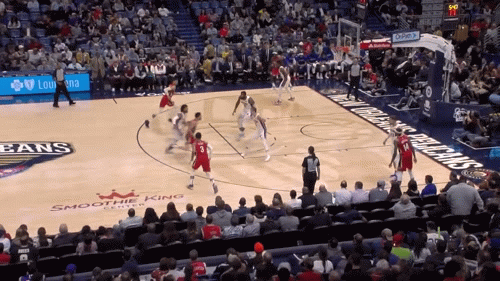 On a Monday night in New Orleans, Lonzo Ball used a "brush screen" set by rookie Jaxson Hayes to zoom past his defender—the Pistons' Derrick Rose—with a right-hand speed dribble. Rose, hair flying, kept after Ball, trying to get back into the play, or at least steer him to the formidable Andre Drummond, a top-ten NBA shot blocker, who protected the rim. 
Before Drummond could even raise his arms, though, Ball lofted a beautiful right-hand half-hook high off the glass. Ball's launch angle was just perfect. After acquainting  itself with the rim, the ball nestled nicely in the net. It looked like the kind of shot that Ball has been making for years. A perfect way for a speedy 6-foot-6 NBA guard to punish shorter defenders like Rose. 
Somewhere in that play lies the infinite potential of Lonzo Ball. The career-threatening mystery of his game, though, is why he just about never attacks the rim and seems terrified of drawing fouls. These are critical shortcomings. Playing like…
This post is for paid subscribers