BY BEN ARONSON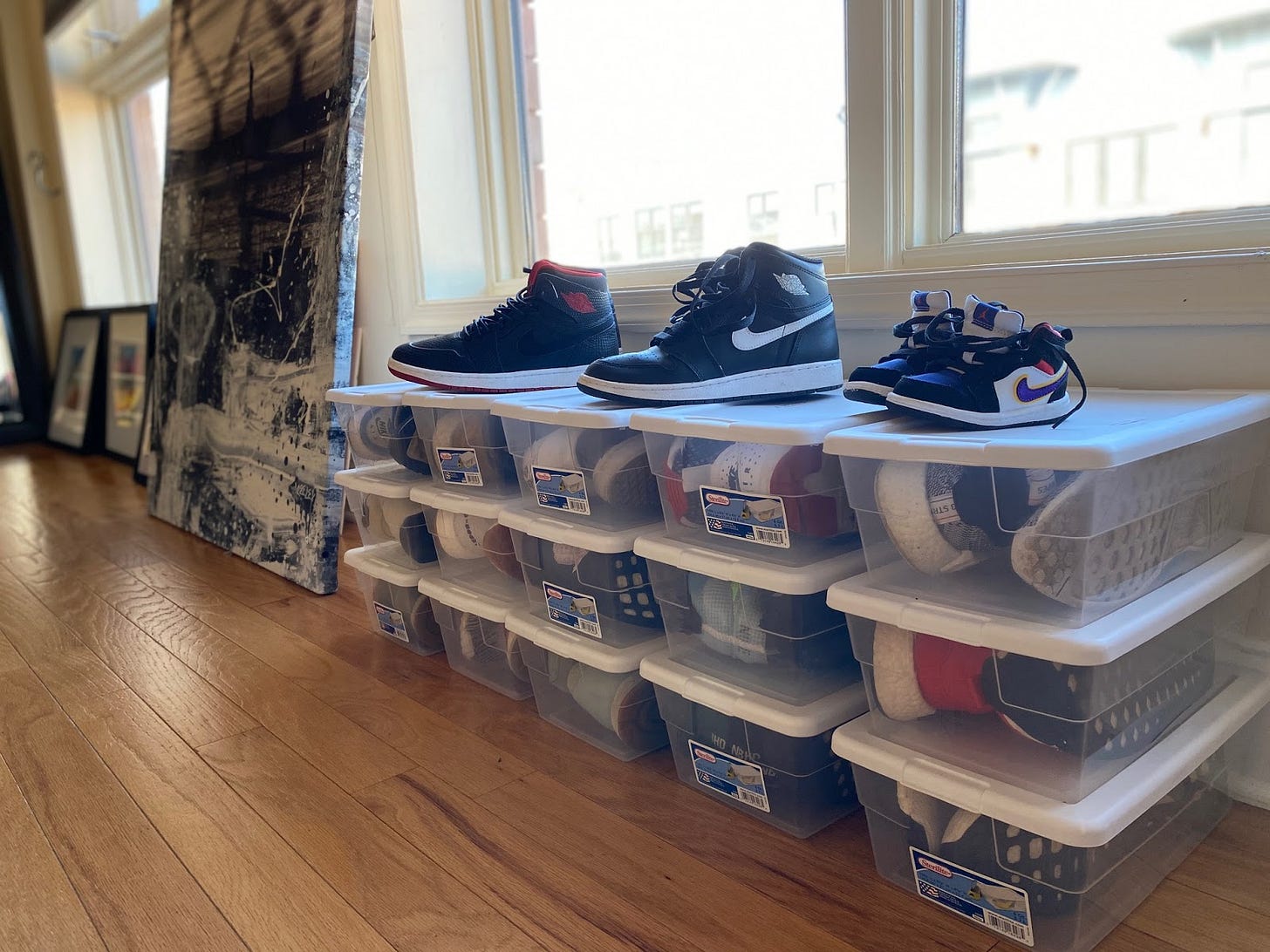 Ben and his family all have Jordans now.
Growing up, my family was never like can't-pay-the-light-bill broke, but we didn't exactly have money. In 1992, my mother made about $65,000 a year working in human resources at a state-run, residential, mental/physical health facility. She was a single mom with two kids. She got two paychecks a month. One paid for our suburban New Jersey home, the other one had to pay for everything else. 
That was the problem I had with Michael Jordan and his kicks. I loved him and I needed them. When I was a kid, Jordans were just about the only sneaker that mattered in an industry that was exploding. Putting on a pair of Js was a statement about your game, your style. And they were not hard to find. They were just expensive AF.
When the Nike "Hare" Jordans dropped, I was about ten years old. I had to have them. But the math was against me: I got two new pairs of sneakers each year. One pair was for "back-to-school." The other was for a specific s…
Keep reading with a 7-day free trial
Subscribe to TrueHoop to keep reading this post and get 7 days of free access to the full post archives.