The art of dealing with difficult things
Part 1: Pandemic wisdom from Steve Kerr's mom Ann, who knows grief.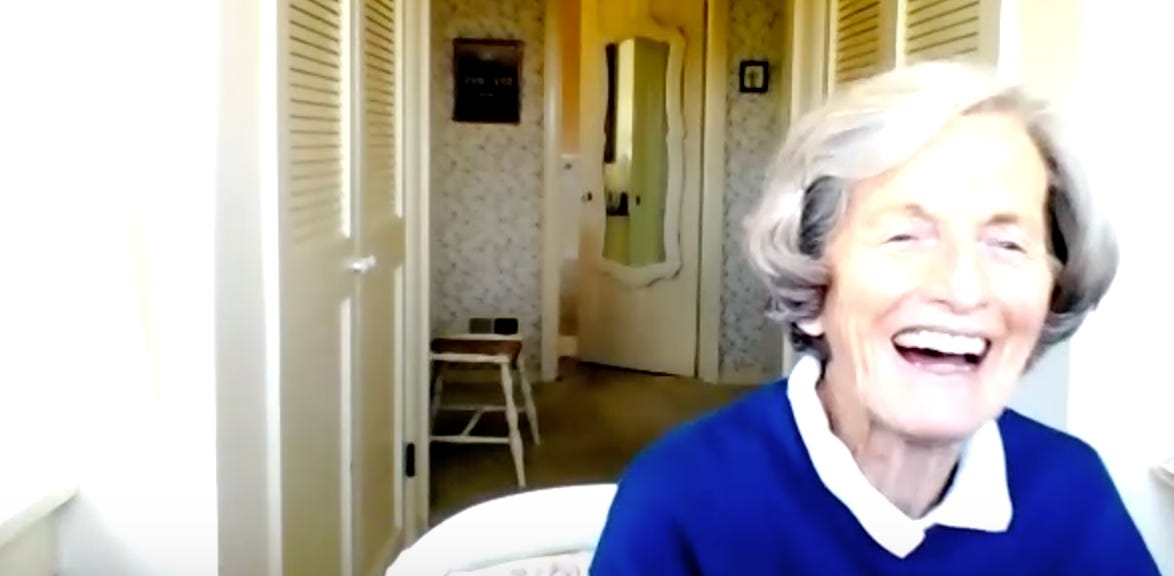 BY HENRY ABBOTT
The Sunday Kerr family pub quizzes, on Microsoft Teams, have been a highlight of Ann Kerr's quarantine. They unite three generations spread around the globe. 
But Ann finds them a tad unfair. 
Problem number one: Each household is its own team. Ann's son Steve, the head coach of the Golden State Warriors, has been quarantining not only with his wife Margot and kids Nick, Maddie, and Matthew, but with some of his children's friends and significant others, too. "They have this giant team," Ann points out, "and I am just me here, all alone."
At 85, Ann still works at UCLA coordinating the Fulbright program and teaching a class about how the U.S. is viewed abroad. She also still walks to play tennis or hear live violin on a lawn down the street. She has not been into a grocery store thanks to a neighbor who, Ann says, likes to go. She lives in the house on a large steep property overlooking Pacific Palisades that has been the Kerr family home since 1962 ("it's like a museum no…
This post is for paid subscribers