So crazy it just might work, part 2
Making power forward Tom Walkup into a point guard
BY BRETT KOREMENOS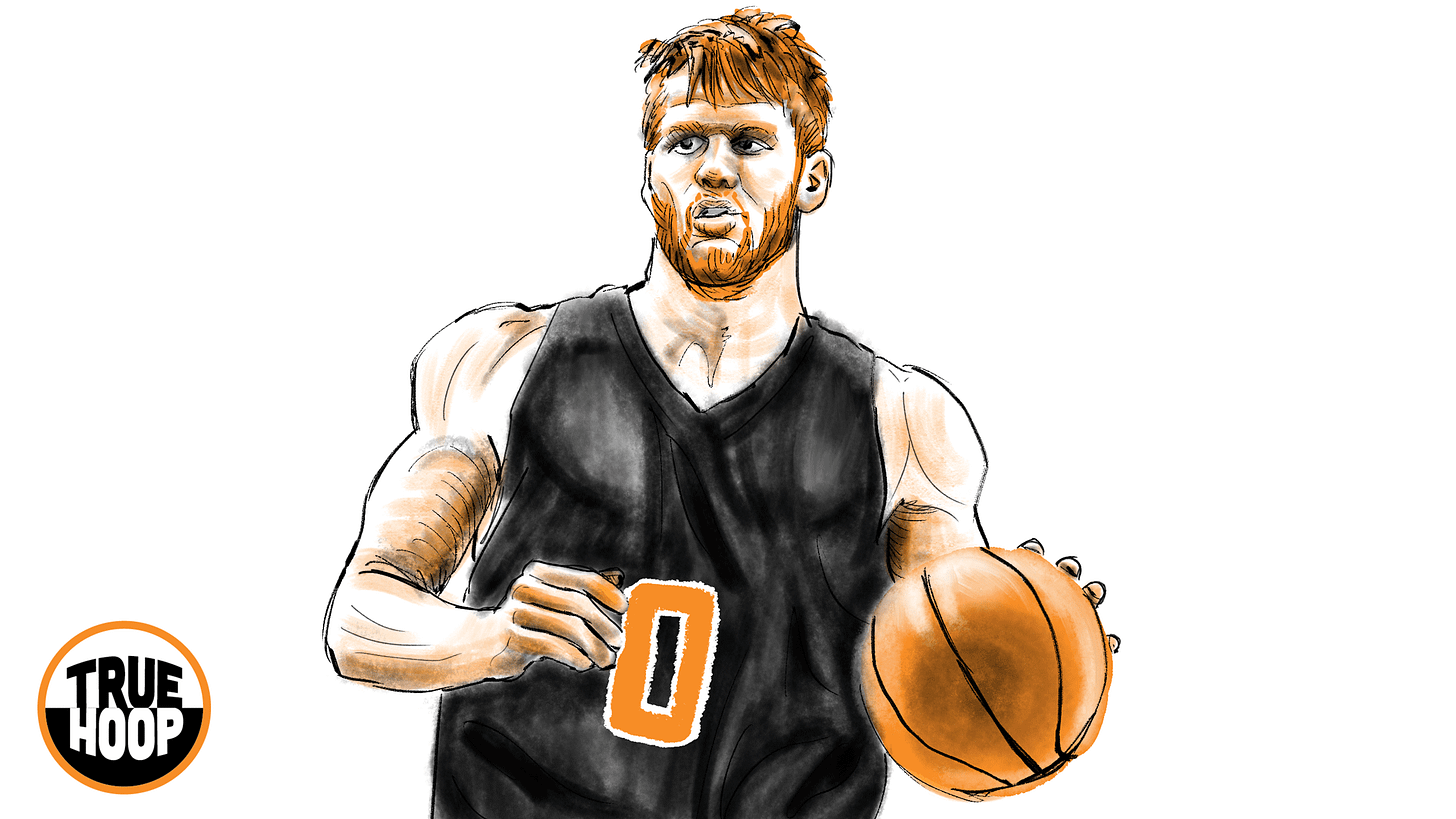 The winter wind snapped at my face as I walked through the dimly lit parking lot. I had forgotten how cold January nights could be in the Midwest.  
My dad, a few steps behind me, couldn't help himself. "Bet you don't miss this," he bellowed out, his words cutting through the frigid air. I just shook my head as I upped my walking pace toward the glass doors of the Sears Centre Arena—home of the Windy City Bulls. 
I handed my dad his ticket as he trudged in behind me. The lobby was sparse—a few booths with games for kids and food dotted here and there. All around, black curtains flowed from the ceiling in an effort to hide the Sears Centre's other life as a multipurpose arena. The outlines of a hockey rink protruded into view. It screamed minor leagues. 
This was the home base for Tom's first professional opportunity. His summer league had been a train wreck. Mediocre play compounded by a broken f…
Keep reading with a 7-day free trial
Subscribe to TrueHoop to keep reading this post and get 7 days of free access to the full post archives.