How to ruin an elite rookie
The Knicks, RJ Barrett, and the cautionary tale of Kevin Knox
BY DAVID THORPE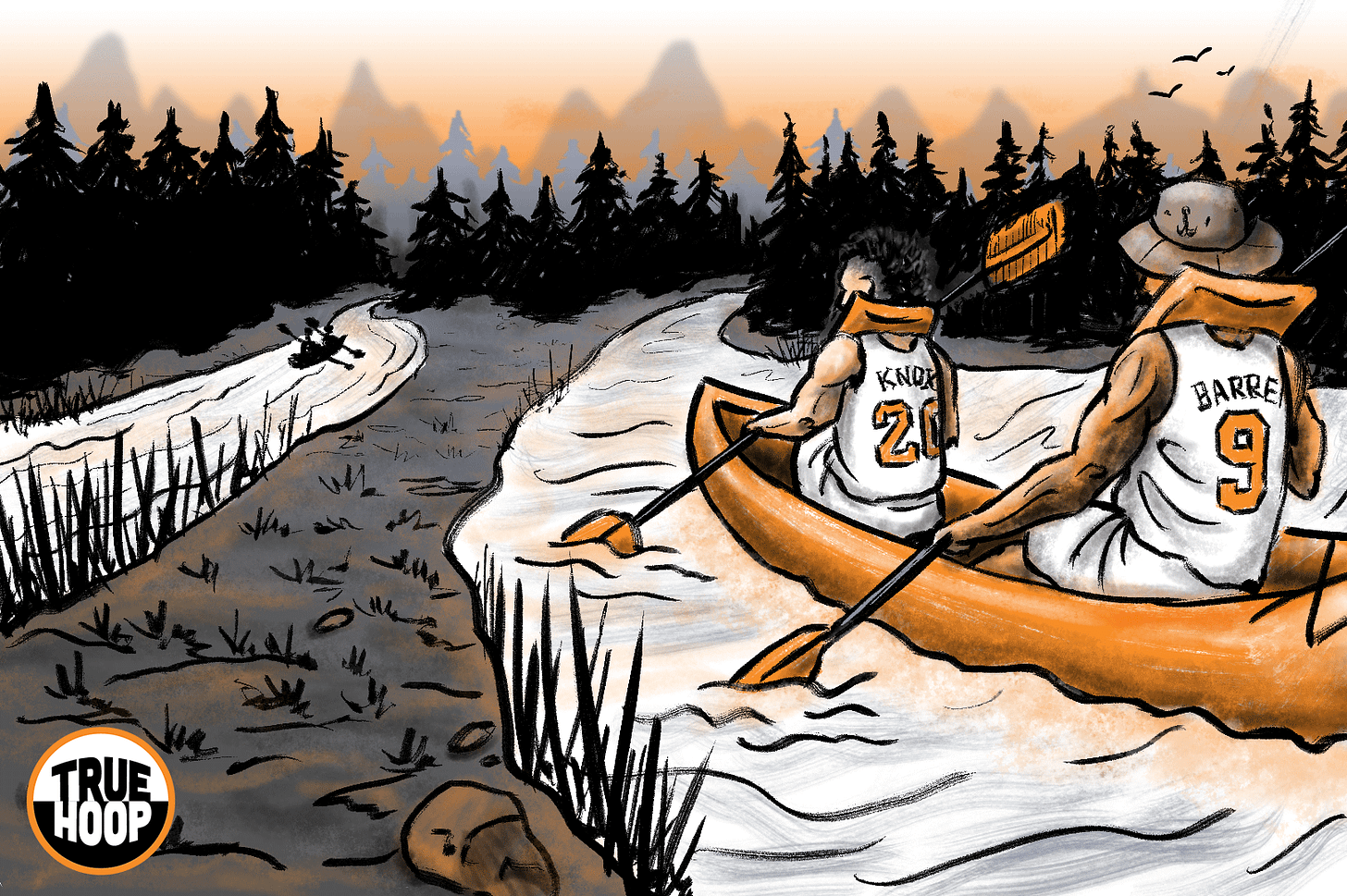 Picture two rivers running side by side. Their twists and turns mirror each other perfectly, and they begin at the same place. They're exactly the same in form but, importantly, not in function. One river flows down a steeper hill than the other. Gravity makes one faster.
Now imagine athletes preparing to race kayaks. They're equally skilled. Their boats and paddles are carbon copies. In all ways, the two sets of competitors are even. The only difference? One is in the fast flowing river, the other in the slower one. It's no contest.
We talk so much about talent and work ethic—the quality of the kayakers. I'm a couple of decades into training basketball players, and when I watch NBA games, it feels like that quality doesn't matter as much as who is best positioned to compete and win. 
Which brings us to the next great hope for the New York Knicks, RJ Barrett. He has a chance to be a wonderful NBA pl…
Keep reading with a 7-day free trial
Subscribe to TrueHoop to keep reading this post and get 7 days of free access to the full post archives.