BY DAVID THORPE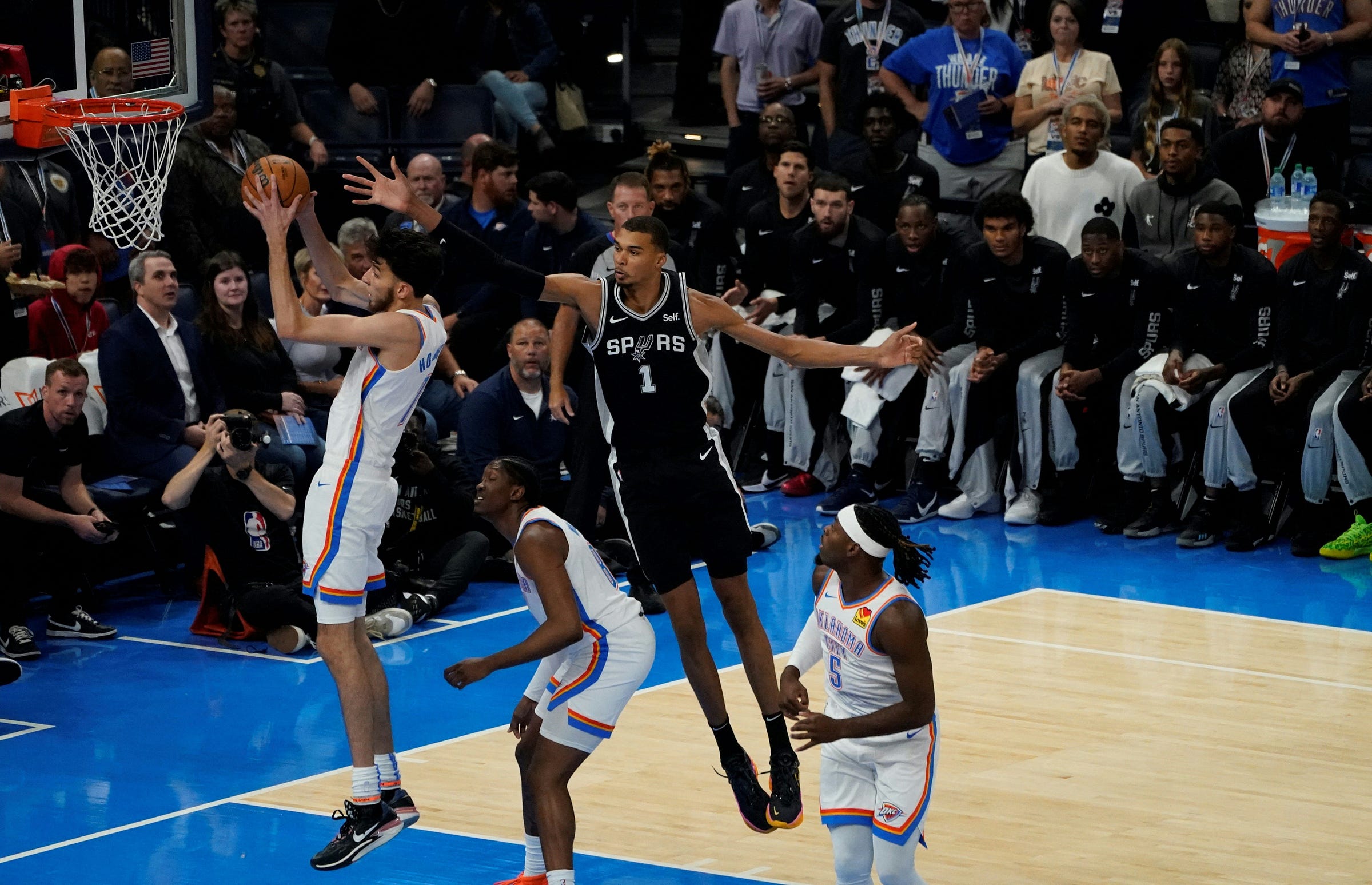 Back in 2001, legendary football coach Steve Spurrier decided to leave the Florida Gators for the NFL. His players had no idea he'd be going, but Spurrier made sure he left them with his most valuable lesson, starting with a song: Leanne Womack's "I hope you dance." Spurrier had a simple message for a team under enormous pressure all season as a perennial national-title favorite: It's a game. The weight of the world isn't on your shoulders. Have fun. Go dance. 
That story always reminds me that we don't DO basketball, we PLAY it. Like dance, basketball is totally connected to movement, rhythm, and timing. In fact, one definition of dance includes the phrase "simply taking delight in movement itself."
When I watch Chet Holmgren and Victor Wembanyama, I see joy and fervor. They're dancing out there—and they're doing it at a very young age. That's the secret to their early success in this league.
Chet and Wemby clearly had people who told them to "feel the music" in their games. When they shot-fake, attack the second box, and hit a floater; when they put the ball through their legs, pass to someone, and make a quick give-and-go cut; when they dribble the ball in transition instead of robotically handing it to a guard—these are all examples, in basketball parlance, of dancing. 
Most parents get their tall kids into basketball because they're tall, and then most coaches try to turn those tall kids into cookie-cutter big men: Run to the rim. Don't dribble. Get to the block. Be as big as possible. Protect the paint. Gain weight! These budding players are repeatedly told to do the same and then get yelled at when they don't. That's not fun! 
But now, parents with tall kids are going to go down the block to the rec center or blacktop with their kids. They're going to know that their kids—even the rail-thin ones—don't have to become paint-bound bruisers. 
Why? Because now there's Chet and Wemby. 
Keep reading with a 7-day free trial
Subscribe to TrueHoop to keep reading this post and get 7 days of free access to the full post archives.